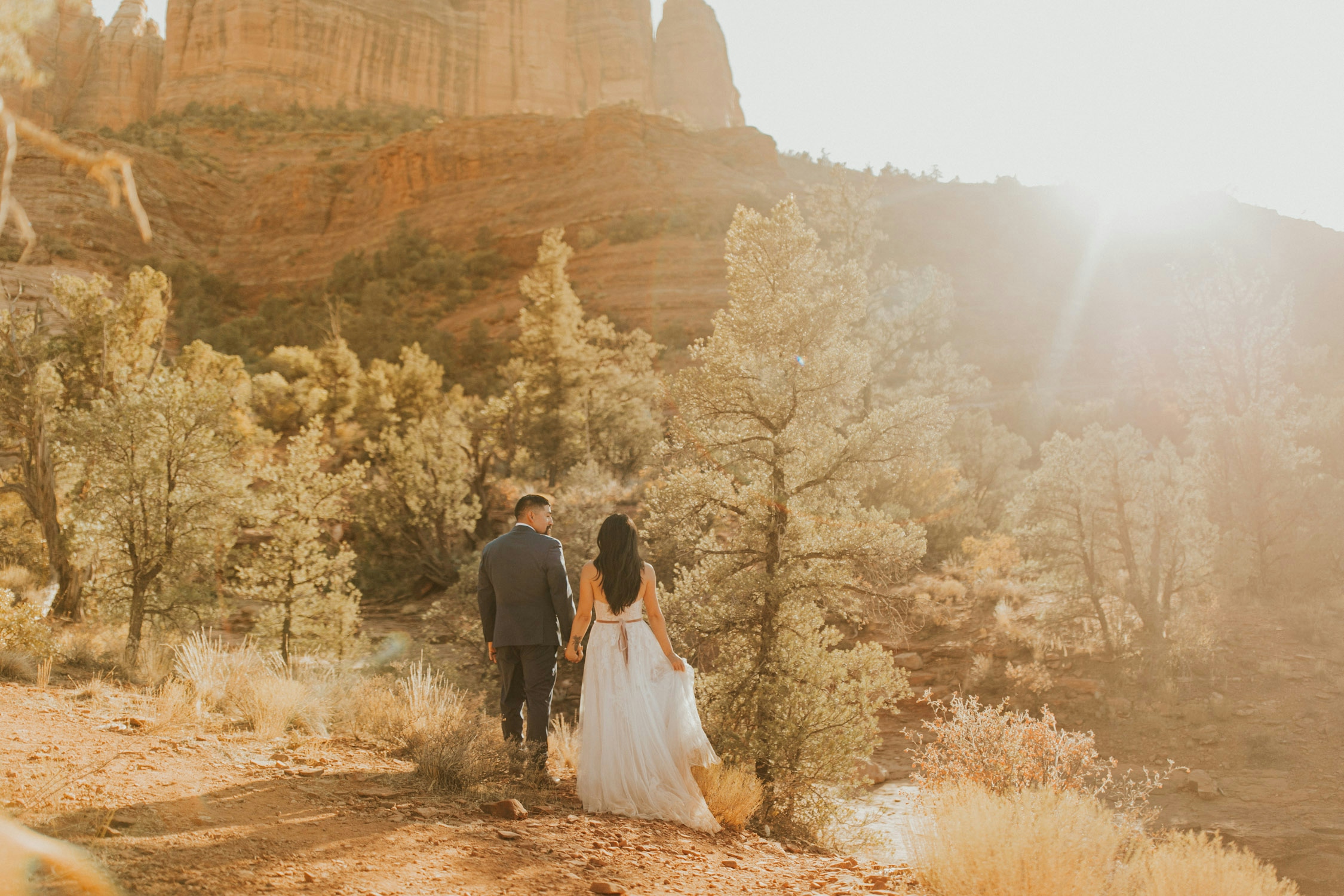 Cathedral Rock Fall Elopement in Sedona, Arizona
What do you do when a worldwide pandemic ruins your plans of eloping with your immediate family to Mt. Hood, Oregon? You find a new INSANELY gorgeous location to say your "I Do's," but make it a quick-er driving distance for you + your immediate family and that lands you at SEDONA, ARIZONA! Okay, but what do you do when the permit people mess up your permit for Cathedral Rock on one of the busiest wedding days of the year?! Tell your family to come to your Airbnb for a cutie little ceremony on the balcony and then hit up Cathedral Rock for family pictures and portraits together! These two had their wedding day thrown through the wringer, on multiple occasions but that didn't stop them from DOIN' THE DANG THING!
Jesus and Sarah met through mutual friends in high school, but it wasn't until after college that they started dating. After a couple of years of an on-again, off-again relationship thanks to graduates school, they got to the place where they realized how lackluster life was without one another to share it with. Although they had talked about marriage, Sarah was not expecting Jesus to propose on their trip to Seattle for Jesus's 30th birthday. At the base of Snoqualmie Falls, Jesus popped the question... in which Sarah responded with "what the hell are you doing?? Are you serious?! YES!"
Flash forward to their intimate wedding day tucked away in the mountains of Sedona... They had a slower morning at their Airbnb, said their I Do's with their immediate families by their sides, shared some yummmmy cake, took in the views of Sedona at Cathedral Rock, and then ended the night with local pizza! I'd travel anywhere for these two, and I'm so grateful to have been able to capture the best day ever for them!