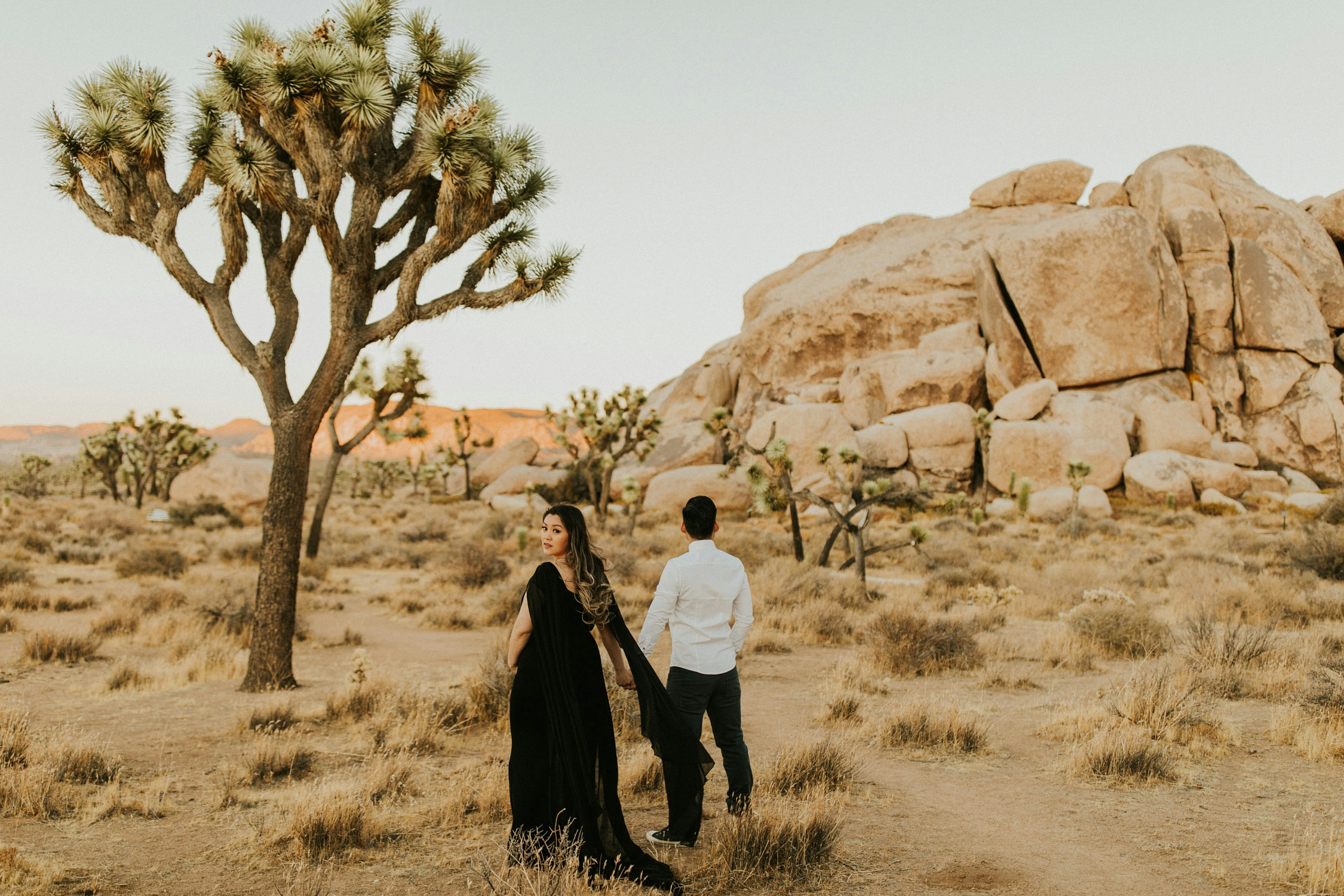 Joshua Tree Fall Maternity Session
These cuties braved the freezing cold winds in Joshua Tree National Park for their maternity session, to celebrate the upcoming arrival of their baby boy! It's been a long journey for these two to finally become parents, so we knew their maternity session had to be dreamy!
We started the session with some cuddles with their trusty pup Mady, who can't read so she has no idea she's getting a baby brother - haha! After giving Mady some love, we let mamas glow come through in the Joshua Tree lighting that can make anyone drool! Seriously, how did Qian look THAT good when the insane winds were doing everything in their power to blow us away...
Congrats again to Qian and Chris, baby Avery is so lucky to have you two as his parents! I cannot wait to watch you two flourish as PARENTS!!