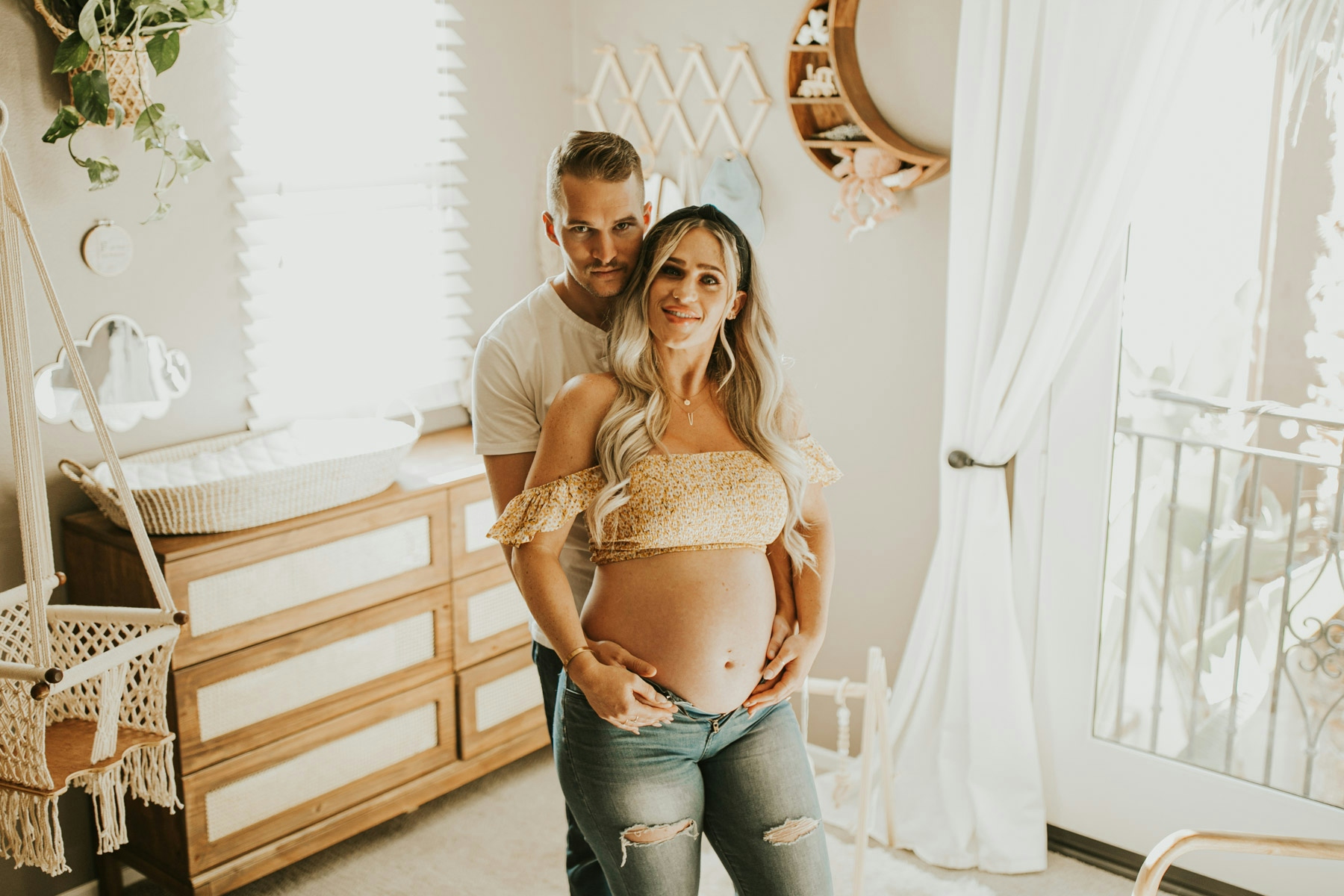 In Home Anaheim Maternity Session
These two decided to document the pregnancy of their first child cuddled up in their first home. I thought that this idea for maternity photos was such a fun and calming way to celebrate their first child, as these two were adventurous and got married in Yosemite! In-home maternity might be viewed as "untraditional," and the Risk family is definitely here for breaking outside of a traditional box.
From the Pinterest-worthy nursery that fills every boho dream, I have for decor, to the home that literally makes you feel warm and welcome from the minute you walk in. We started in baby Finnley's nursery where mama and dad cuddled up and shared some sweet moments together, before they know it they'll spend long days together as Finnley grows. We decided to document a few shots on their front steps, because not only is this the first home Finnely will have but it is also their first home together as a family.
Michelle and Paris were some of the kindest humans and I already know that they're going to make incredible parents! I cannot wait to watch this little man grow up and watch as these two blossom into strong, brave, and loving parents.