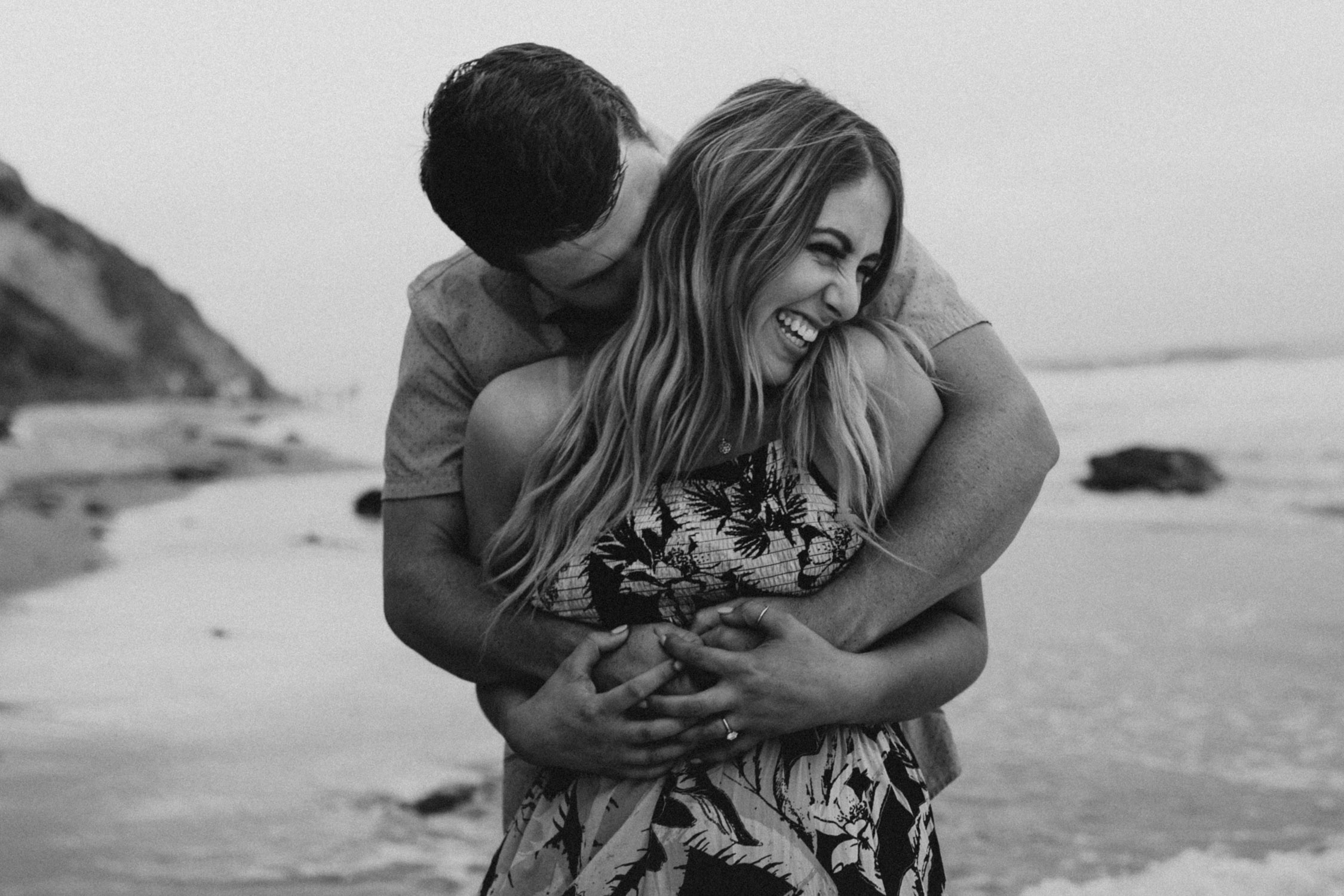 Crystal Cove Engagement Session with Laura & Collin
These two were visiting Chicago for a friend's wedding in June when Laura caught the bouquet! Yes, that's right, she caught the bouquet, and little did Laura know that Collin had planned to propose on this trip! She obviously had no idea, but everyone else knew! If that's not fate, I don't know what is!
I was looking forward to this engagement session from the minute they booked me! I instantly bonded with Laura over our shared love for Disneyland and I left the session with two new incredible friends! Something about their gentle and kind hearts just told me that these were my people.
We laughed, we ran around in the ocean, put her ring in wild places while Collin looked at me like I was absolutely crazy hehe. But you have to agree that the ring shots are too freaking cool so those wild looks were worth it.
Just a few more months until we ring in 2020 with their wedding within the hills of Wine Country in Temecula this coming January. I can already guarantee we'll be spending the whole night laughing and dancing the night away!
***Update: Go check out the Jenning wedding!