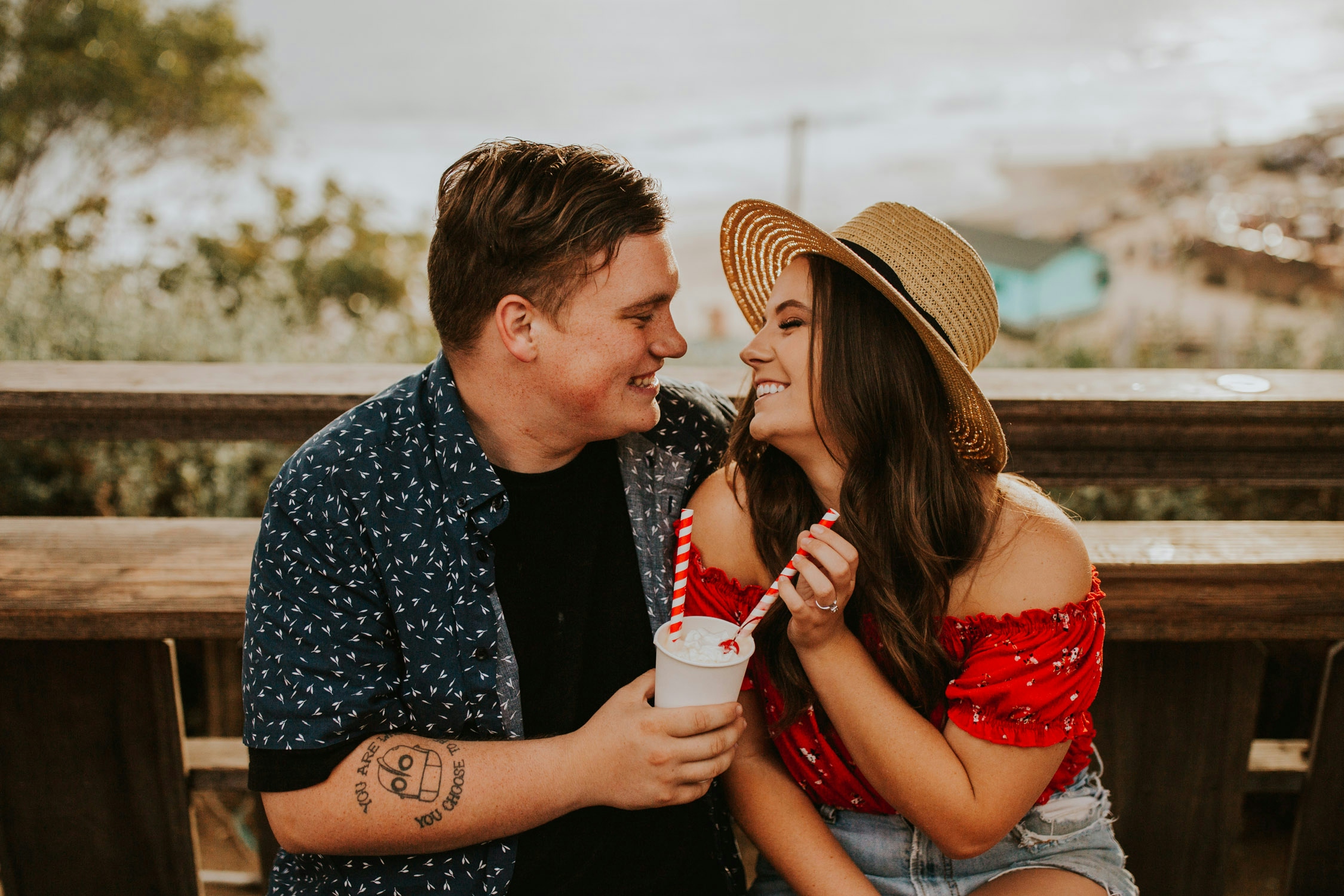 Crystal Cove Engagement Session with Jordan and Kolten
This engagement session was so special to me because Jordan has become one of my good friends. Kolten proposed to her on her 22nd birthday in her favorite place, the river. She grew up in this special place and after the proposal, it now has a whole new meaning to it for Jordan with the memory of their proposal.
A group of friends joined them at the river, along with her parents which made for perfect timing because they got to celebrate and really take in this special moment with the people closest to them. AND Kolten's family came out to surprise them after the proposal. Jordan was taken totally by surprise, even though she knew a proposal was coming. Her friend had played it off as though she wanted to do a birthday photoshoot for her. So after a day on the beach, they all went home and Jordan got all dolled up for what she thought would be a birthday shoot and as sunset started, they first drove to the beach but there were just too many people around so we they drove to a field behind her family's house. Her friend told her to keep walking, and walking, and walking, and they finally passed this huge stack of hay and Kolten was standing there - at first it scared her cause she didn't realize it was him and she thought it was some random person, but then once she realized it was him she started crying, and he was already crying. She couldn't have said yes faster!! Something a little special about their proposal that wasn't planned, and that they hadn't noticed until about a week later, was that according to the time stamp on the photos - he was on his knee exactly at 7:05 pm which is the EXACT time she was born only 22 years earlier - it still gives Jordan chills when she thinks about it. Also a little fun fact about Jordan's engagement ring... it was Kolten's grandmothers!
I had so much fun running around the beach with these sweet lovers, and I cannot wait to shoot their wedding this fall! #tyingtheknaub