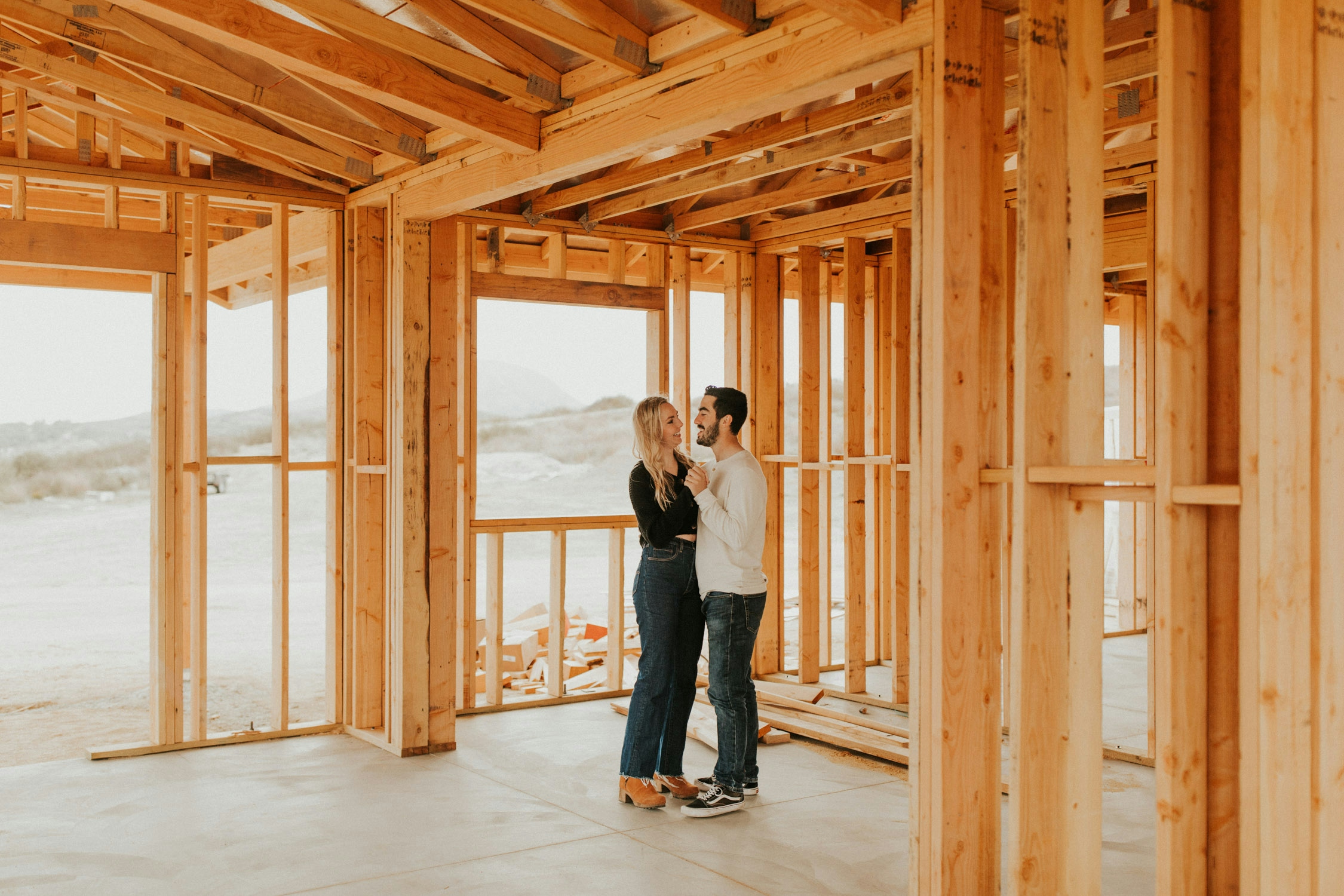 The Ruth House | Temecula Home Building Photoshoot
Ashley and Christian met in high school, and after 8+ years these two highschool sweethearts have a big year upon them. Not only are they planning their dream wedding tucked away within wine country in Temecula, but they are also building their dream home in Temecula. If you're interested in following their home-building process, you can follow along on the journey on their Ruth House Instagram!
I'm over the moon to be capturing their wedding day in June 2021, but when I found out these two were building their first home together I immediately said "YES WE NEED TO CAPTURE THIS". So on a chilly Sunday evening, we met up at their future home that is currently still being built and as Ashley and Christian shared their vision for each room with me, I absolutely squealed with joy with them, and it's not even my home. They're also sitting on 5 acres of land, so while they're keeping this new home smaller for now they have big dreams of continuing to grow the Ruth House as the years go on and their future family grows.
We started in the front yard, where I told them to hold each other and just soak it all up. I stepped away and let them share this moment together. We shared sweet giggles on the future front porch, cuddled up in their future master bedroom for a tickle fight, danced in their future kitchen, and shared sushi in front of their future fireplace. I am so excited for the Ruths, on their upcoming wedding day and the future of the Ruth Home.
I put together a little video of our evening together, which can be found here!