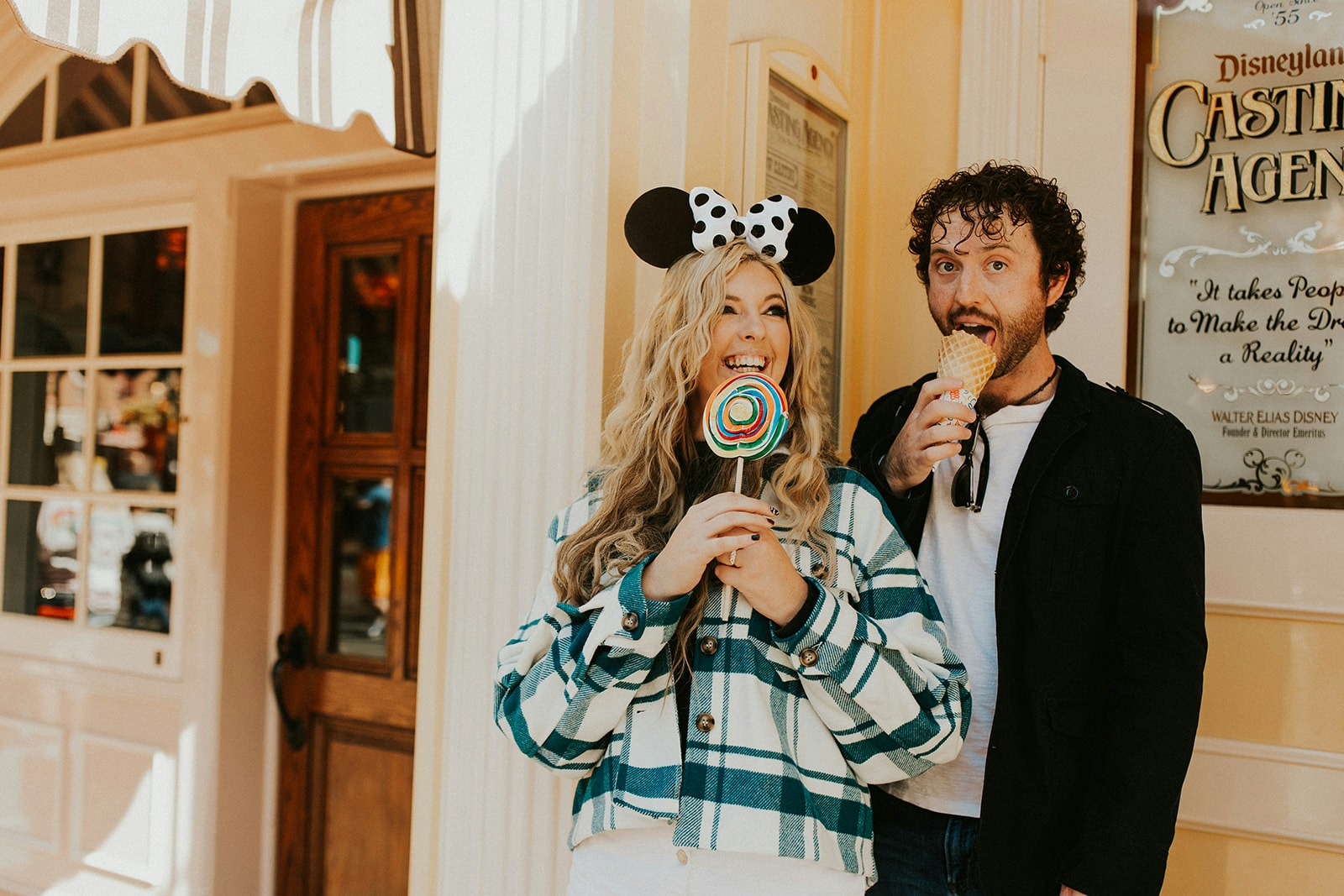 Disneyland Engagement Session for Olivia & Dustin
Are you a disney lover like myself? What if I told you, you could have your engagement session at the happiest place on earth aka Disneyland. What's more fun than hitting up the parks with your own personal photographer in tow for the adventure?
Olivia and Dustin are what some would call "disney adults" and even got engaged at Disney World. They couldn't have their wedding at Disneyland so we opted for an adventure through the parks for their engagement session.
From taking the train, to sharing treats on main street, to giggling on King Arthur's Carousel to catching the last bit of the sunset on the Mark Twain... this engagement session was absolutely one for the books and I'm already ready for another Disney day with these two!