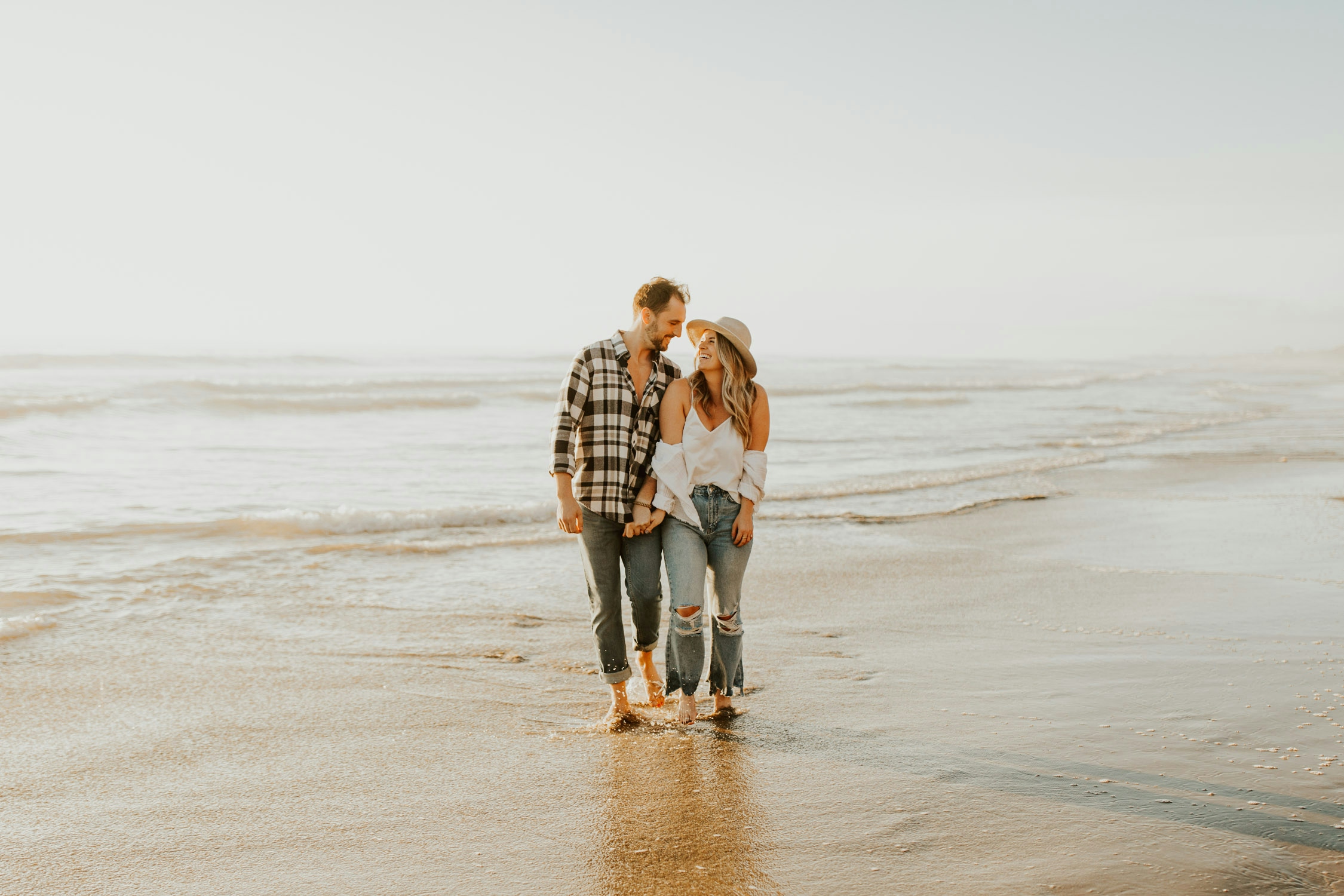 San Diego Engagements for Taylor & Jake
Taylor and Jake had a fun trip planned to San Diego, Ca to celebrate their recent engagement and Jakes birthday! When these Wisconsin lovers reached out in hopes of me capturing some engagement pictures while they were visiting, I squealed with joy. It's a super neat feeling, for lovers living in another state finding my work and thinking "yup, I want her to capture a moment during our California experience".
So we planned to hit one of my favorite hidden San Diego spots to take couples, and then the universe delivered with some horrible traffic - because California had to show ALL of it's true colors, duh!
We ran around, splashed around, and shared lots of giggles and then ended the evening with one of the most beautiful sunsets!