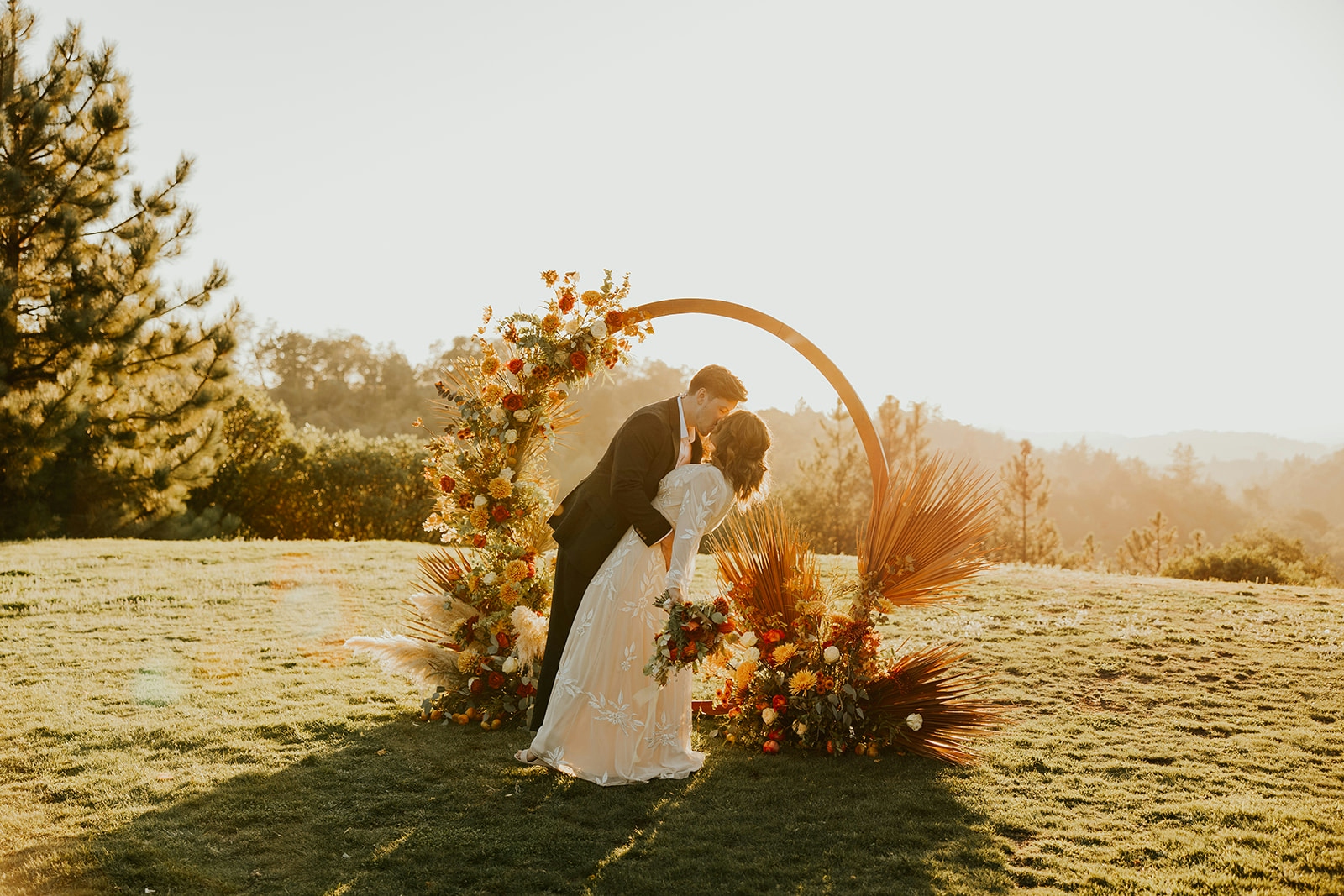 Fall Wedding in Sacred Mountain Julian California for Olivia & Trey
East Coasters Olivia and Trey gathered their closest friends and family and planned the destination wedding of their dreams tucked away in a sleepy mountain town of Julian in California at the dreamiest mountain top venue, Sacred Mountain Julian. When I tell you it was the wedding day of my dreams, I'm not lying. This day was so intimate and so intentional, and I never wanted to leave. The warmth and joy that was shared by each and every person in attendance left me feeling like I had gained a new family, and a new circle of friends.
These two decided to ditch a lot of the "extras" that came with a wedding day and instead focused on the intentionality of not just their love for each other but the humans they chose to surround themselves with. An added bonus was the fact that the immediate family, bridal party, and bride & groom-to be spent the entirety of the weekend on property at the cozy little cabins Sacred Mountain had to offer. They started their wedding morning with a morning walk with their friends, opted out of getting ready photos, wrote letters to each other to read the first time they saw each other, and then walked each other down the aisle.
The details curated for their wedding day had the inner Gilmore Girls lover in me droolingggg, and since the bride is a fellow GG lover you already know that was her intention all along! Was I teleported into a west coast Stars Hollow? I think so! Am I singing that one song by The La's that goes "thereeee she goessss" while I write this? Duh! From the most perfect autumn floral design mixed with fruits, to the welcome champagne, to the handwritten letter to each guest, to the ice cream bar, to the table of lots of pies from Julian Pie Co.... this day was nothing short of PERFECT.
In this blog post, you'll find the highlights of their day but also some really special candids from throughout their reception with their guests.