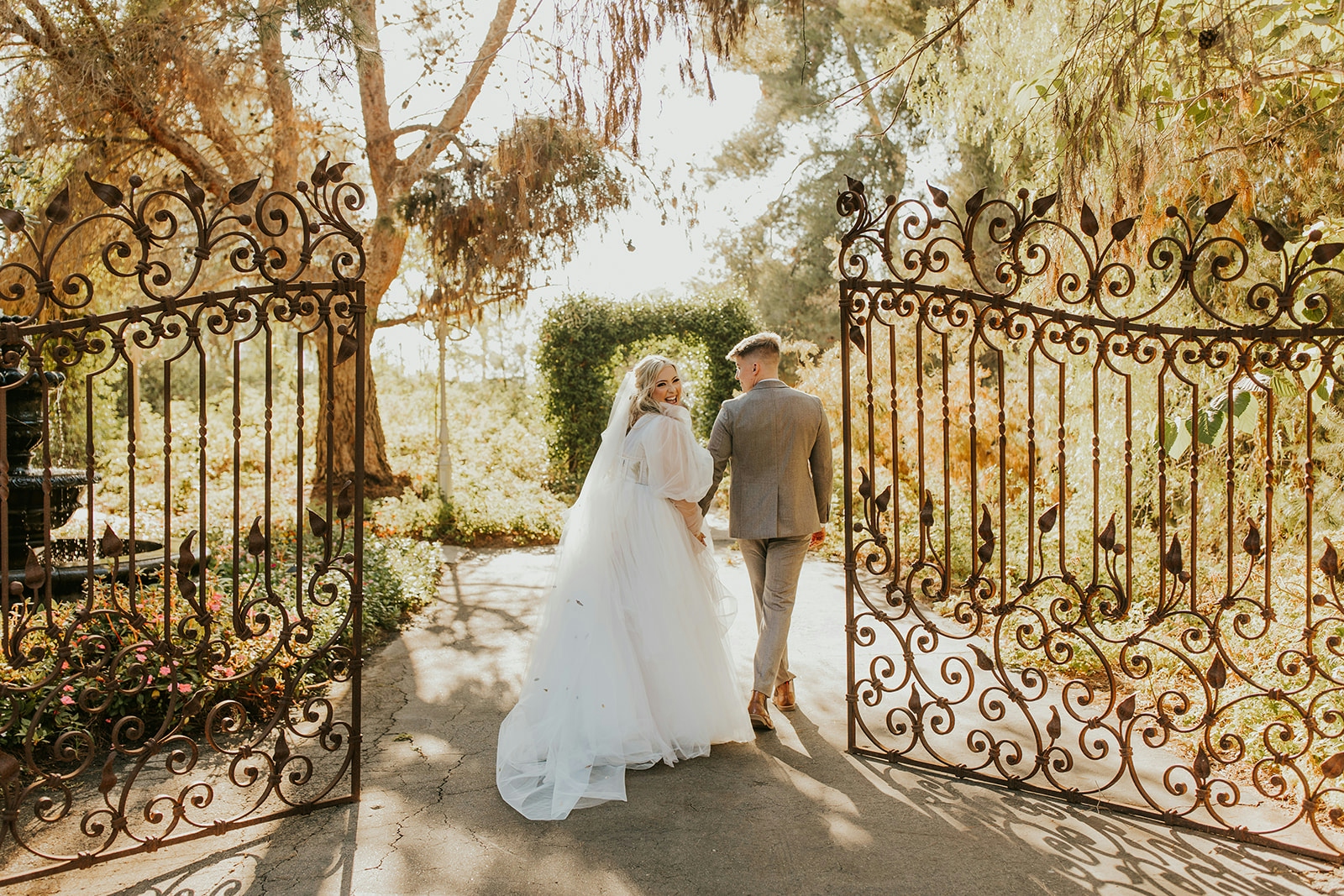 Ethereal Gardens wedding in Escondido, Ca
The Hughes wedding day was something out of a fairytale novel and it's one I will not forget ✨

Jake and Norah gathered their closest family and friends and celebrated their love story together - & when I say closest, I mean like 50 people max and it was incredible! They opted out of choosing a bridal party, Norahs dad married them, they had a private first look where they did their vows, there were no toasts, no "traditional" wedding games but there was a whole lot of love and joy beaming from each and every guest. The two actually got to interact and love on each of their guests because it was such an intimate affair. They celebrated exactly how they wanted and it was so special 💛

They chose a wildflower theme and it was the cutesttt! From the real flowers in her veil and corset of her dress, to the most fun bouquet… it couldn't have been more perfect.

But of course in true Norah fashion, there was a dress change + allll the throwback hits (like some lizzie mcguire) and I was in my element! & in true swiftie fashion, norah absolutely requested the 10 minute version of@taylorswift's "All Too Well" 🤌🏼

The perfect day for the most perfect couple 💛 so thankful to have been apart of it!