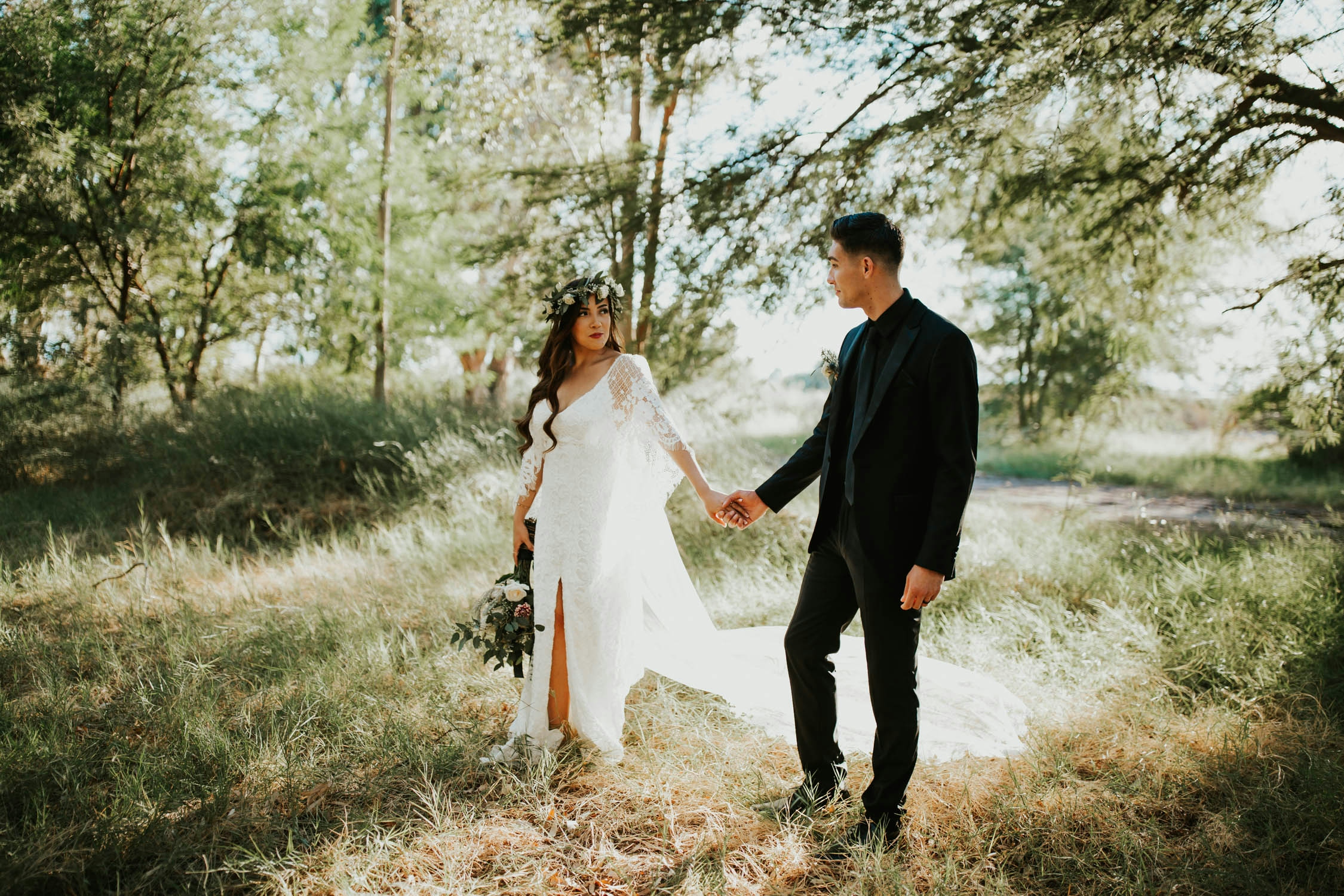 A Fall Wedding in El Centro for the Acostas
When Jade contacted me two weeks prior to her wedding, saying she needed a new wedding photographer i really didn't know what to expect! I wasn't able to build a relationship with Jade and Santiago prior to their wedding, but after a phone call with Jade I knew that these two were special. So my second photographer and I packed up our equipment and took a mini road trip to El Centro, Ca. Much to my surprise there really wasn't a ton in this desert town, and I had no idea what was in store for their wedding. Upon arriving, I instantly felt loved and appreciated and it was as though I had known Jade for years. This woman had so much love in her heart, and I was beyond thrilled to share her special day with her. Their church wedding at their home church was stunning. From the eucalyptus leaves covering the floors, the candles lighting up the path to their future, and the love and joy that radiated from their family and friends this wedding was one for the books.
After their ceremony and family pictures, we all hopped in one car and ventured to Bakers Lake until we found the PERFECT spot. We found the most beautiful overgrown, and lucious piece of land that I knew was exactly what we needed for their bridals. Plenty of mosquito bites later we headed out to their perfect backyard wedding reception. Lights were strung through the yard, kids ran and giggled with each other, a coffee cart (the key to my heart) and a whole lot of love filled up this backyard. From the DIY decorations, to the desert bar, to the taco cart… everything was pretty perfect and I am still over the moon that I got to stand beside Jade and Santi on their big day and share the love they had for their family and friends.