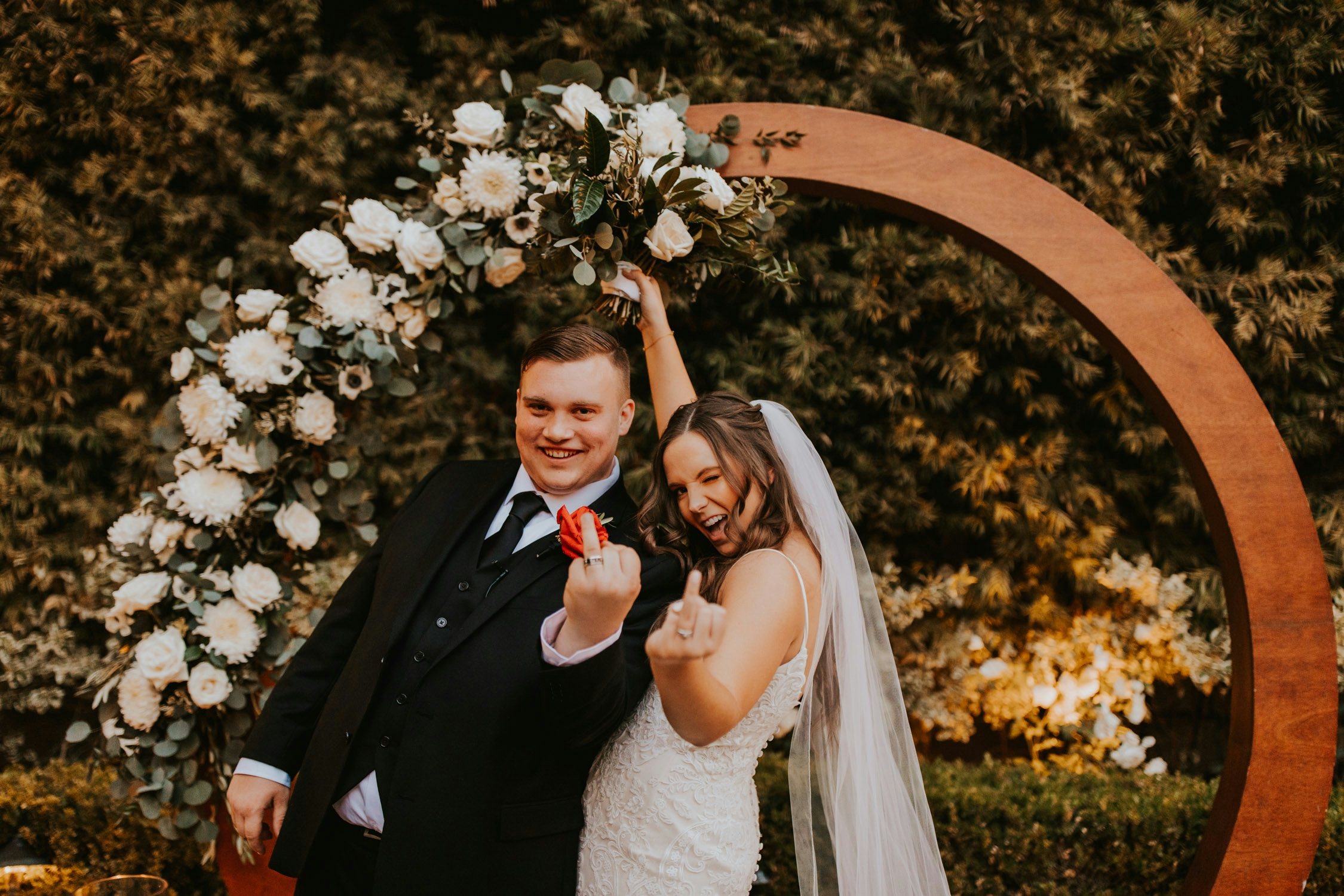 Autumn wedding at Franciscan Gardens in San Juan Capistrano
Meet the Knaubs ✨
These two are high school and college sweethearts and Kolten proposed on her 22nd birthday, at their favorite place - on the River. I wrote about this special day briefly over on their blog post about their engagement session and you can read it here.
This gorgeous wedding at Franciscan Gardens in San Juan Capistrano was so special to my heart, as these two are good friends of mine. Their day was filled with so much love and you can tell the people who came together for their day have so much love for Jordan and Kolten. They spent the mornings getting ready with the friends closest to their hearts, and even each shared a moment together with each group being prayed over. These sweet moments felt so powerful and so perfect to their day.
They shared a first look together down the road from their venue, at the Mission San Juan Capistrano. The tears that flooded Koltens eyes as his bride stood in front of him with so much joy, was an incredible moment I'll never forget. Shortly after, Jordan walked down the aisle into Koltens arms to the Jonas Brothers song "when you look me in the eyes" ✨ Their reception was filled with so much joy, and a whole lot of dancing! Here's to the next adventure for the Knaubs!