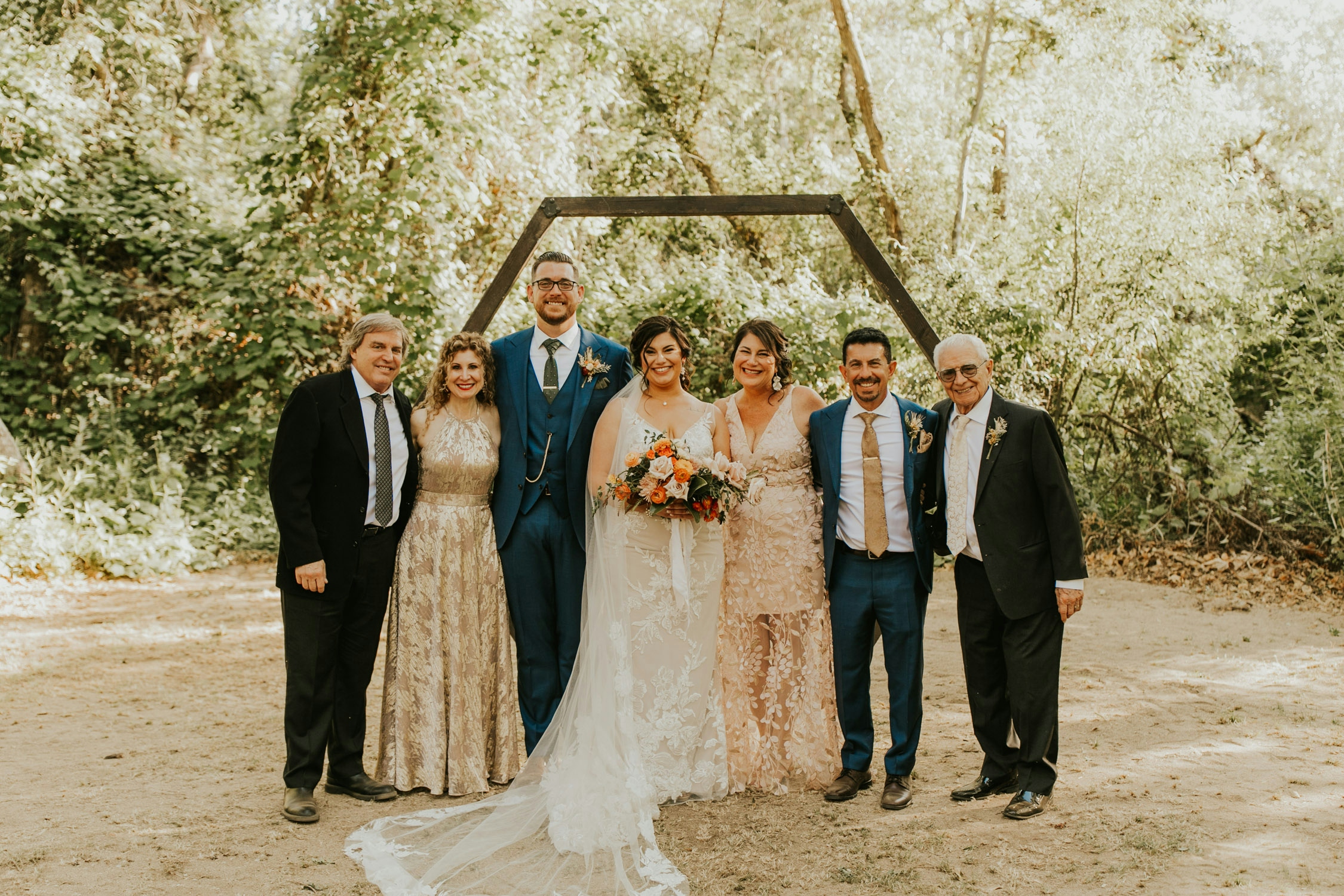 Tips for your wedding day: Family Portraits
Hunger and thirst aside, I know you're going to be dying to get to your reception to be with the people who matter most to you! It's my goal to get you there, as fast as possible and it's why I'm not afraid to use my big girl voice to reign in the fam for family portraits. As the oldest of 9 children and as a wedding photographer for 4 years, I have no fear of speaking up if it means getting you to your reception faster - we're all ready to shake our booties on the dance floor. But before I have to pull out the big guns, here are a few tips that will help your wedding day run smoother and make your family portraits fly by!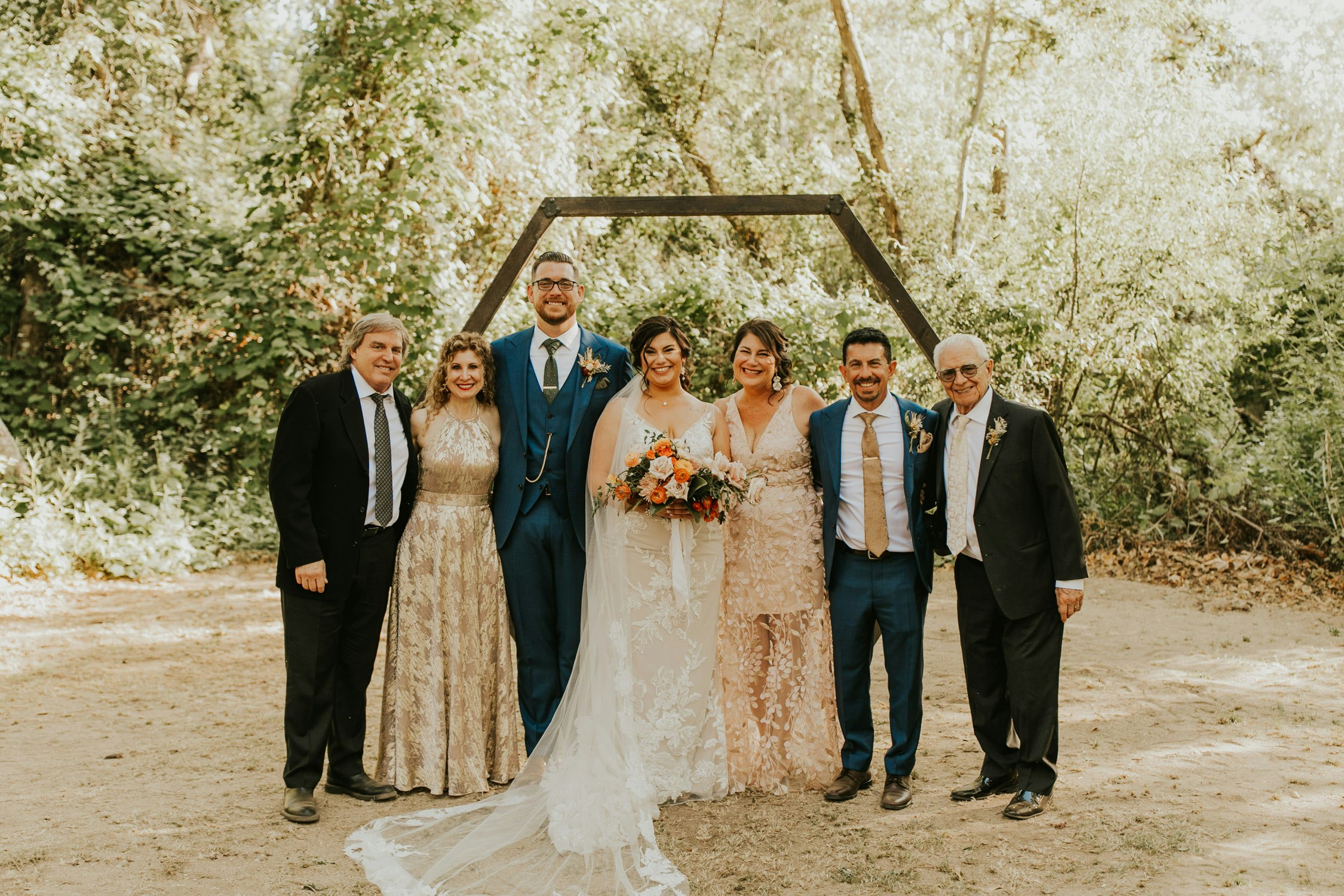 1. Consider Having a First Look
A huge bonus to having a first look before your ceremony is the fact that a lot of the formal portraits can be photographed before the ceremony. Choosing this option may even allow you to take a break in the bridal suite with your partner before going to the reception, or even allow you to go enjoy your cocktail hour with your guests!
2. Communicate with Your Family Ahead of Time
It's important you tell your family ahead of the wedding that they'll be needed for family portraits during a particular time. If you are choosing to do them before your ceremony, let family know they have an earlier arrival time than other guests and tell them where to meet you. If you are choosing to do them after your ceremony, ask the officiant to make an announcement to remind your family of where they're supposed to be.
3. Photograph any Elderly, Handicapped, or Young Children First
As a photographer, I always try to be considerate of any elderly family members when I'm photographing family portraits. If anyone has trouble standing for longer periods, or if the weather is exceptionally hot, please make sure these individuals are first on your photo list that way we can get these family members to a more comfortable location faster. I also recommend photographing any groups with young fidgety children first, because kids don't really understand why they have to sit and wait for a photo - they just want to play.
4. Communicate Special Circumstances to Your Photographer
As a child of divorce, I personally know that the modern family has lots of very different situations and it's why I personally ask you in your final wedding day questionnaire if there's any special circumstances I should be made aware of. Example: Brides Mom and Dad are divorced and do not speak. While I automatically will do a full shot with partners included, I also remove any non-married into the family partners for at least one shot be sure to let me know if for example, "My sister is inviting her boyfriend to the wedding, we'd like to include him in pictures but would also like pictures without him in every shot". Just keep your photographer in the loop whatever your situation is, so we can keep pictures flowing smoothly and get you to your reception!
5. Keep Your Family Must-Have List Short
Save your sanity of yourself, your family and your guests and keep that must-have list short. I typically recommend under 30 groupings. Trust me and my 100+ wedding day experience, people start to get a little anxious and antsy when they've been sitting and smiling for a million shots (yes, even if you and your partner). Get the most important immediate family members dione first. Afterwards if there's extra time we can add in your aunts, uncles, cousins, nieces, nephews, etc - and if not, we can do more at reception!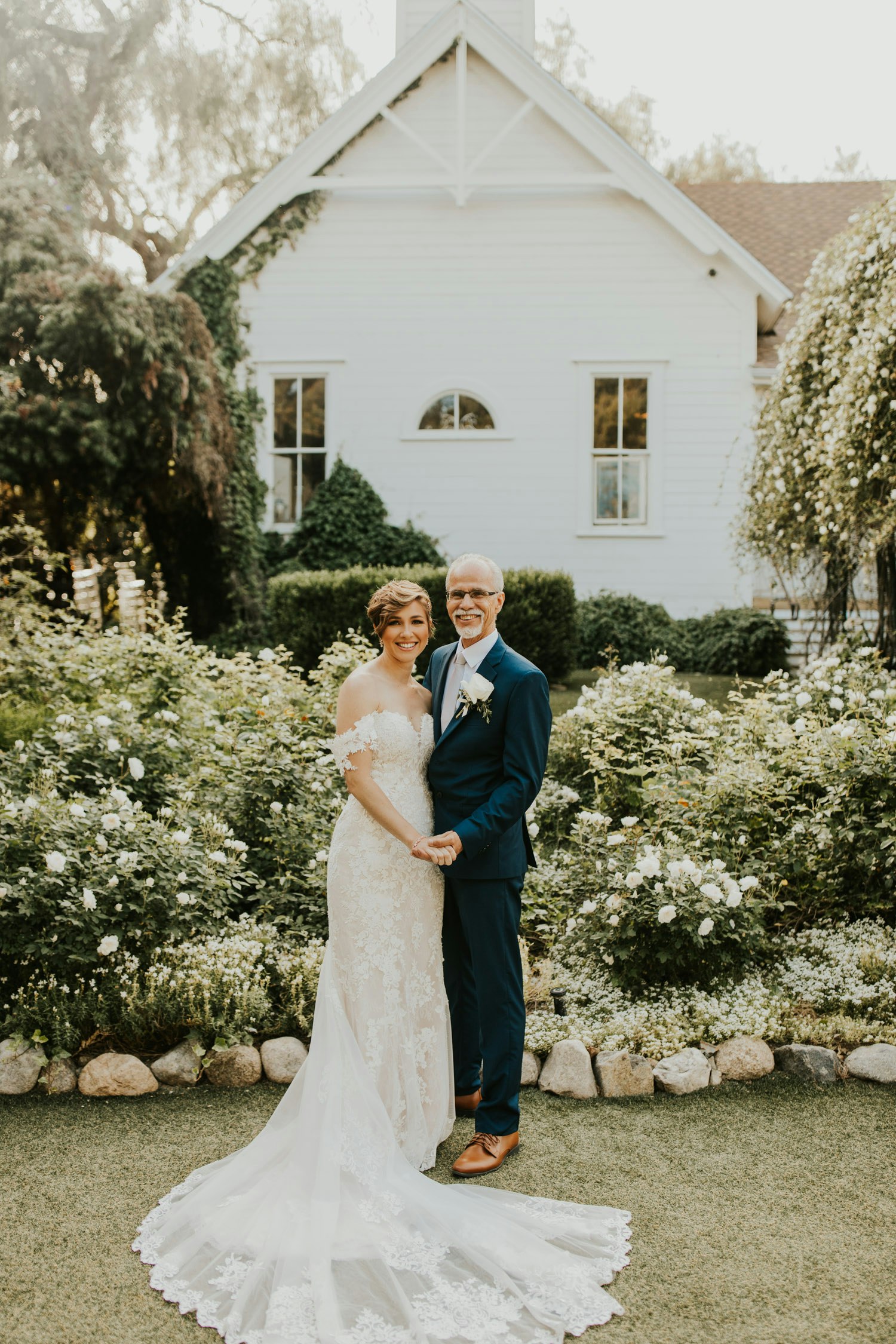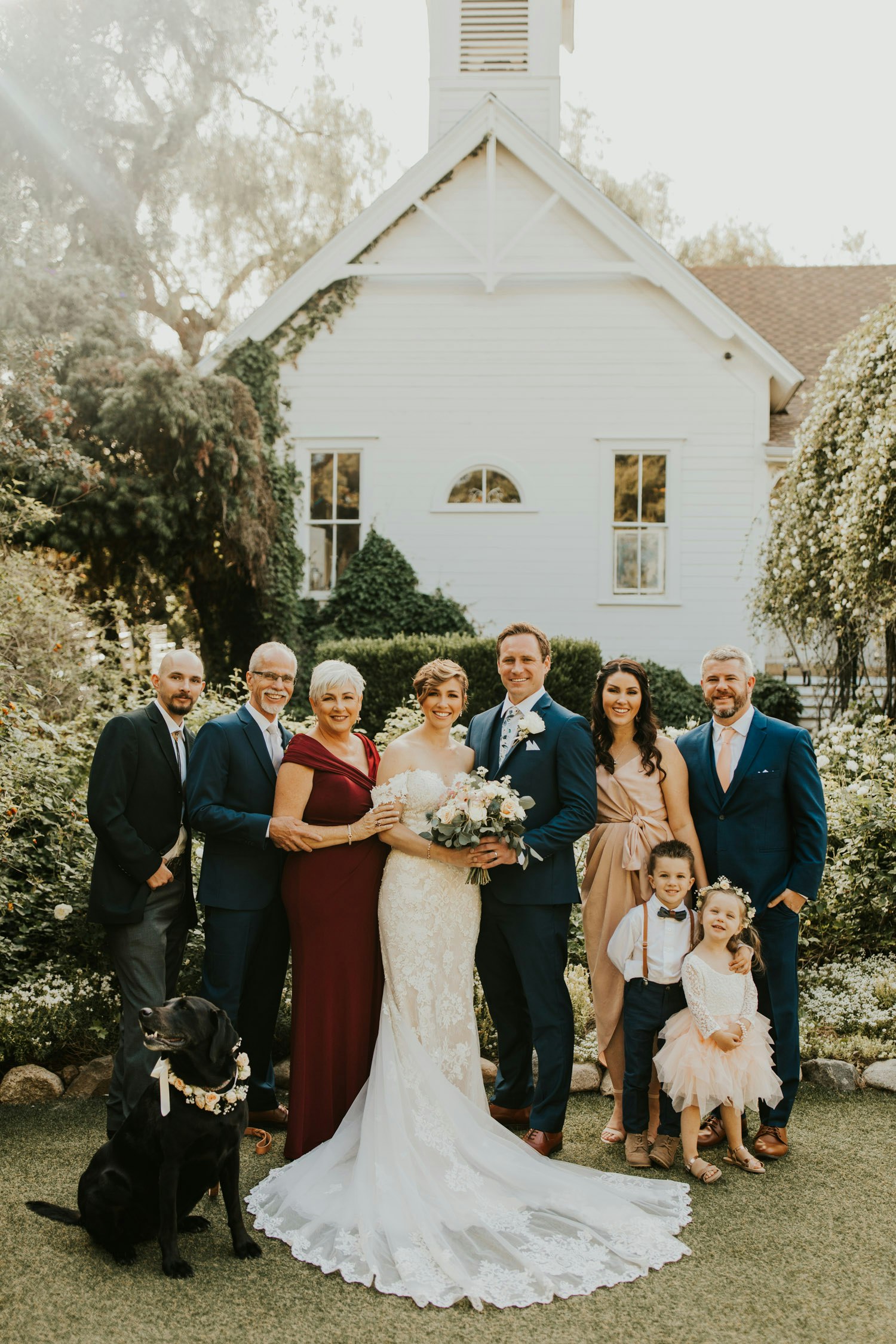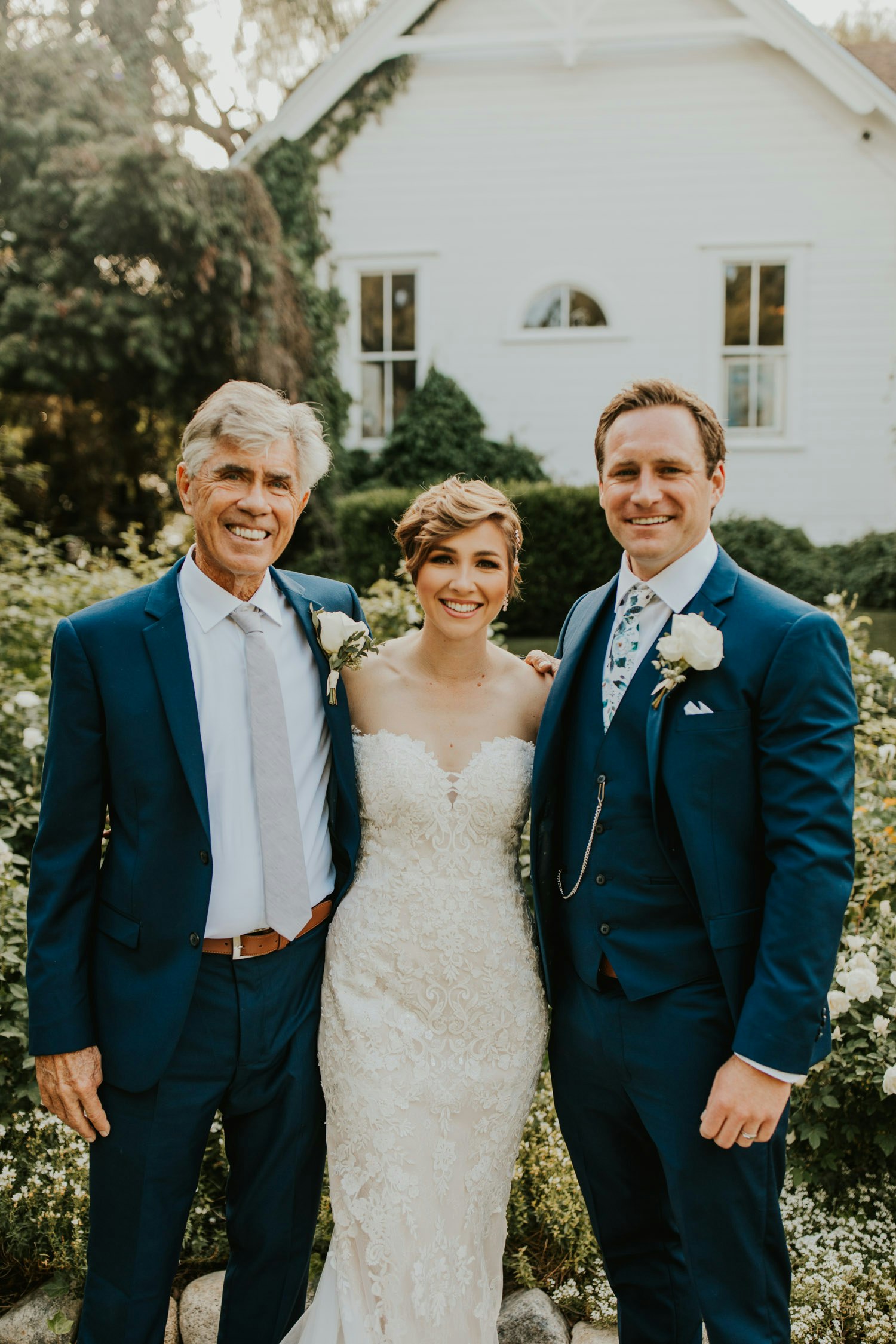 Here's an example shot list, be sure to include all names! I have found that people listen for their name more than "mom or partners one's mom".
Parents Wedding Photo List
1. Couple + Partner One's Parents
2. Partner One + Partner One's Parents
3. Partner One + Each Parent Separately
4. Partner One + Parent + Stepparent, if applicable
5. Couple + Partner Two's Parents
6. Partner Two + Partner Two's Parents
7. Partner Two + Each Parent Separately
8. Partner Two + Parent + Stepparent, if applicable
9. Couple + Both Sets of Parents
10. Couple + Both Sets of Parents + Stepparent
Siblings Wedding Photo List
11. Couple + Partner One's Siblings
12. Partner One + Partner One's Sister(s)
13. Partner One's + Partner One's Brother(s)
14. Couple + Partner One's Parents + Partner One's Siblings
15. Couple + Partner Two's Siblings
16.Partner Two +Partner Two's Sister(s)
17.Partner Two + Partner Two's Brother(s)
18. Couple + Partner Two's Parents + Partner Two's Siblings
19. Couple + All Parents + Siblings
Grandparents Wedding Photo List
20. Couple + Partner One's Grandparents
21. Partner One + Partner One's Grandma(s)
22. Partner One + Partner One's Grandpa(s)
23. Couple + Partner Two's Grandparents
24. Partner Two + Partner Two's Grandma(s)
25. Partner Two + Partner Two's Grandpa(s)
26. Couple + All Grandparents
27. Couple + Partner One's Parents + Partner One's Siblings + Partner One's Grandparents
28. Couple + Partner Two's Parents + Partner Two's Siblings + Partner Two's Grandparents
29. Couple + All Parents, Siblings, and Grandparents