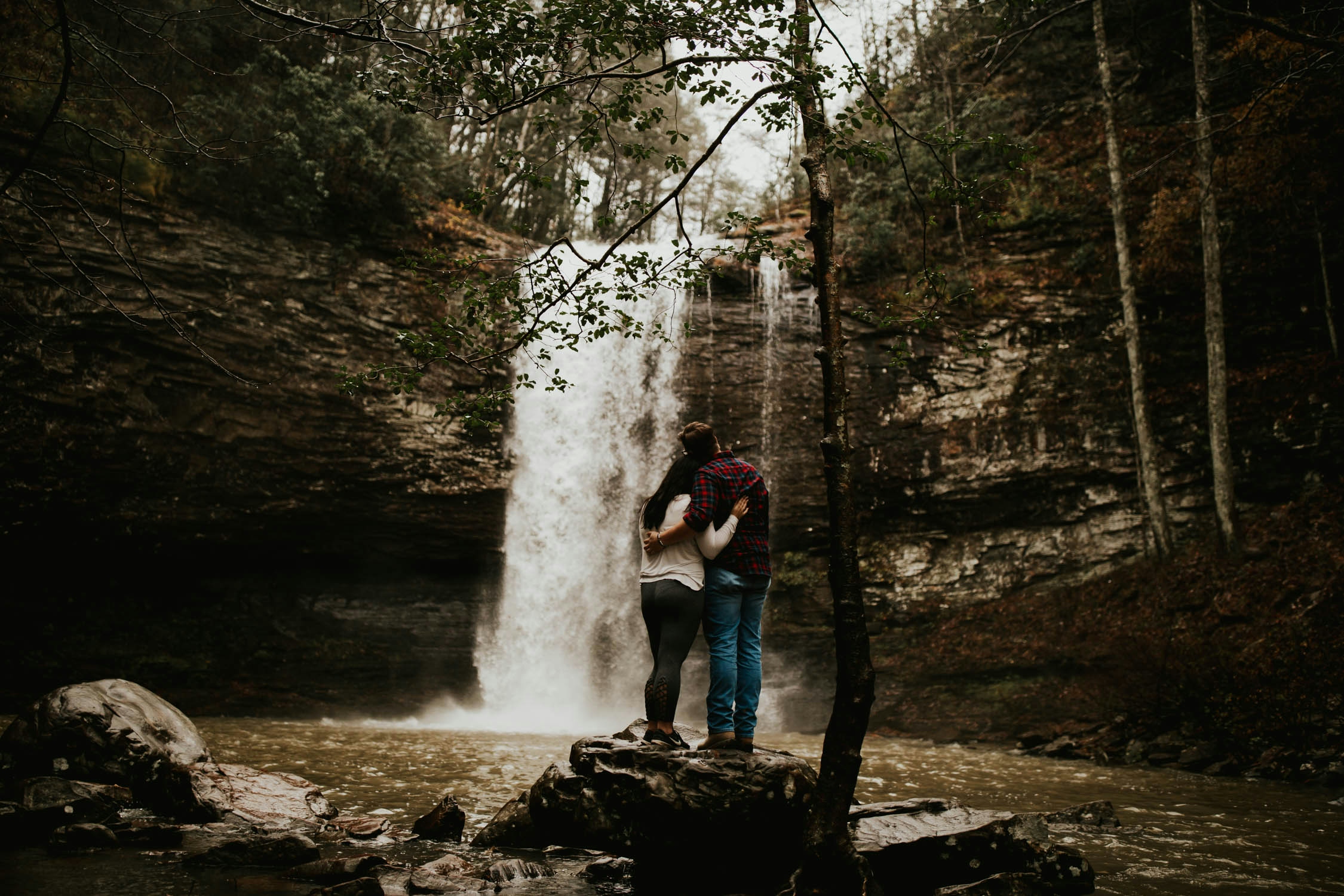 A Proposal in Cloudland Canyon State Park for Austin & Sophie
Sophie is one of my favorite people in the world, so when Clark texted me a picture of the ring he wanted to propose with I was over the moon with excitement! He told me his whole plan, and then we booked my plane ticket and next thing I knew I was keeping a huge secret from one of my best friends. She had no idea I was coming into town, and no idea she was being proposed to. It was supposed to rain all weekend, and we got a little nervous because we planned to hike down to a waterfall but I told him to just embrace the rain. I remember him telling me "I don't care where I propose, I just want to marry her". I teared up just a little, because I was just so happy that Clarked loved my best friend more than anything.
So fast forward to me flying into Georgia, and I had to totally make up these stories (which lets phase it, I felt guilty about lying to her) but I posted fake instagram stories to make it seem like I was still in California. On the day of the proposal, I hiked down to the waterfall alone and was completely mesmerized by the beauty of Cloudland Canyon State Park. I pretended to be a tourist with my camera getting shots of the mountains as Clark and Sophie made their way down to the area I set up that had candles (fake of course, we love the earth and we don't need a forest fire) and flowers. Seeing the both of them tear up and embrace each other made my heart feel so full. I cannot wait to see their lives unfold, and of course be there when they say their "I do's"!