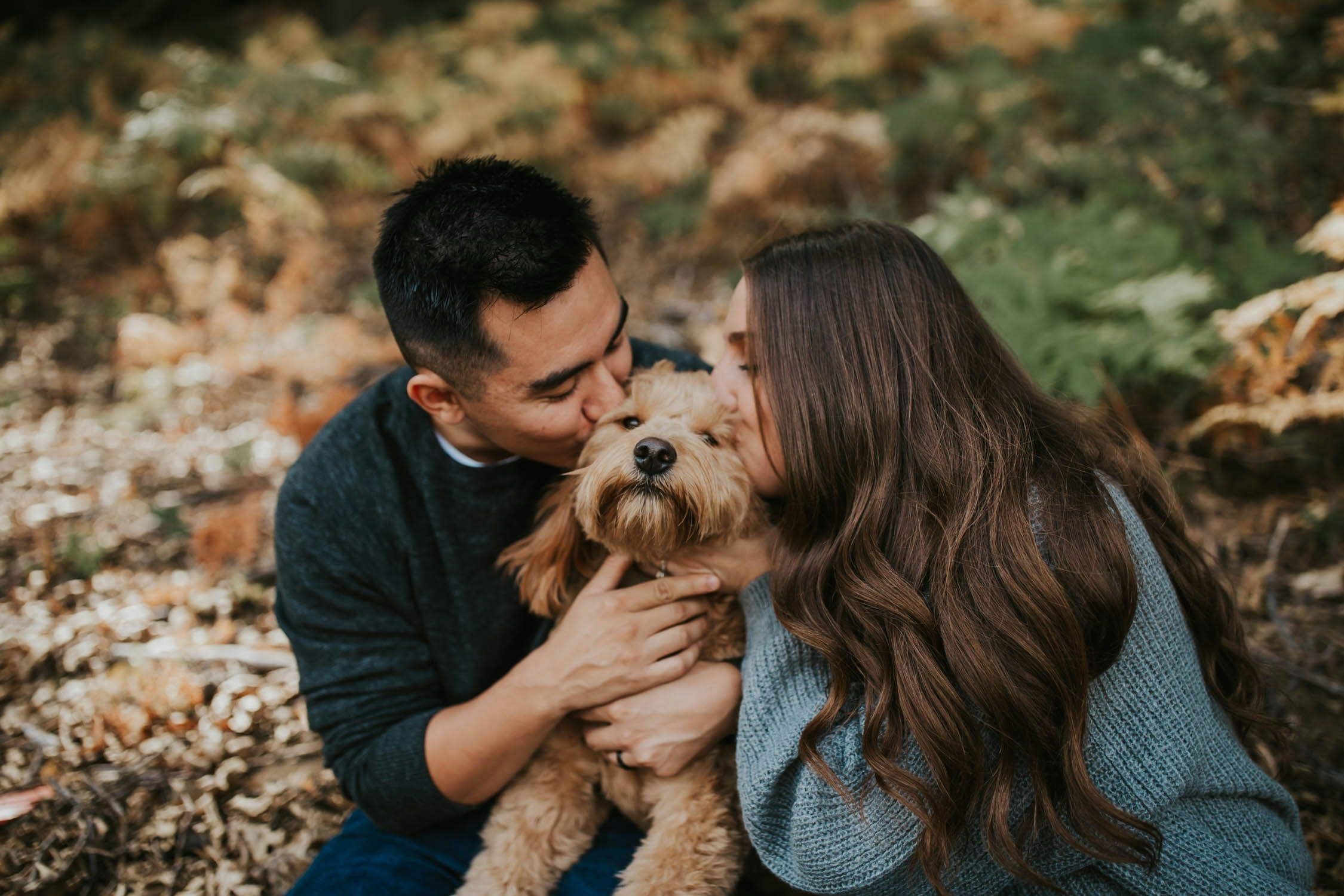 Palomar Mountain Fall Session with Muriel & Brandon
Muriel and I used to work together at Macy's, and she was always one of my favorite go-to coworkers when I needed some sunshine in my day! I adored her then, and obviously still do. We've kept in touch, and I've been able to watch as 2018 brings milestones for her and her little family… like getting married to her best friend, Brandon.
When she asked me to take their fall family pictures, and she told me they'd be bringing their trusted pup Audie, I was so excited. We drove up to Palomar Mountain and explored. After adventuring through the mountains with a million flies in tow (I guess we smelled really appealing) it's safe to say that Audie is my new best friend. If you've ever thought about bringing your four-legged furry best friend to your session, the answer is DO IT!